Pearl White Kaleidoscope with Pacific Gray Mosaic Honed
Login to view price.
Variant SKU:
Product Image
Square Foot Calculator
Please note that calculations are estimates. Certain products may be sold in full boxes. Check product details for how this item is sold. We add 10% to our calculations based on industry standards for cuts and breakage.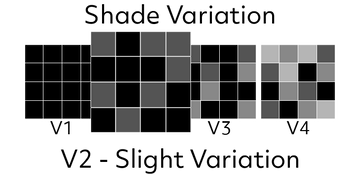 Product Information
Details
SKU: AM8631H
Collection: Mosaics – Kaleidoscope
Finish: Honed
Material Type: Marble
Sold By: Sheet
Sheet Size: 12 3/16" x 12 1/8"
Frame Size:  14 1/8" x 13 3/16"
Square Feet per Sheet: 1.03 sf
Packing: 5 Sheets/Box
Square Feet per Box: 5.15 sf
Thickness: 3/8"
Inside Hexagon Size: 1 7/8"
Rows: 3
Columns: 4
Approximate Weight per Piece: 4.50 lbs.
Approximate Weight per Box: 22.50 lbs.
Primary Color: Pearl White
Secondary Color: Pacific Gray
Stone Origin: China
*Sizing, Weight, Box Quantity and Color Variation are subject to change based on current stock*
Application
Care Instructions

A white marble with characteristics similar to Carrara and Calacatta. This stone has several variations with a white background. Veining ranges from primarily grey to hints of gold, making this the perfect stone for a clean warm look.